Strengthen Your Home with Luxury Vinyl Planks in Harrisonburg, VA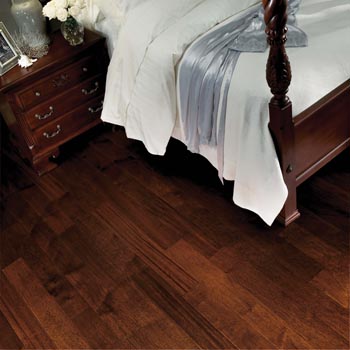 Revitalize your home decor and transform your favorite spaces with Weaver's Flooring America. We are your source for luxury vinyl planks in Harrisonburg, VA. Visit our showroom, and you will find the right products that steer your remodeling project in bold and exciting directions. With our robust catalog, personalized approach to service, and professional installation services, attaining picture-perfect results has never been easier.
The Benefits of Luxury Vinyl Plank
Luxury vinyl plank floor, also known as LVP, is a versatile flooring material that successfully unifies form and function. With this flooring, you are taking smart steps towards improving the beauty and visual appeal of your rooms. There are many advantages to choosing this flooring, thanks to its smart features. Luxury vinyl has:
Design Versatility: A key feature of LVP is that it successfully emulates the appearance and texture of hardwood flooring. Now, you can enjoy the beauty of Nature virtually anywhere in your home — including the bathroom and basement. Choose from a variety of floors in different species, like oak and pine.
Durability: Luxury vinyl planks are built to last. They are made with high-quality composite materials, giving it a solid surface that remains easy on the feet. As a result, this flooring is a great addition to common areas and high-traffic rooms, such as hallways, the living room, and the kitchen. The unique composition of LVP also gives it great sound-dampening qualities.
Ease of Maintenance: As solid surface flooring, luxury vinyl has good resistance to water. Spills, dirt, and dust wipe away from this flooring easily. In turn, you will spend less time and energy cleaning and instead do more of what you love. Because of its ease of maintenance, this flooring is a great choice if you have children or pets.
With its strength, interior design flexibility, and people-friendly design, LVP floors have become a favorite amongst homeowners. Our showroom features samples of luxury vinyl in different designs and styles. Explore your options today and discover what you can do with luxury vinyl flooring.
Here to Help Your Re-Flooring Project Go Right
Turn your remodeling ideas into a reality. We are with you at each step. At our showroom, you will find a stunning catalog of flooring products. With such an expansive collection at a single location, your interior design options are limited only by your imagination.
Naturally, we are committed to making your project a total success. Our showroom associates are always nearby to provide insightful consultations and recommendations. When it's time to transform your space, you may also count on us for profession luxury vinyl plank floor installation. Our in-house professional installers take on projects of virtually any size. Hands down, we are your re-flooring resource.
Contact us to learn more about our selection of luxury vinyl planks. We serve customers in Harrisonburg, VA, including Bridgewater, Broadway, Timberville, Dayton, Staunton, and the surrounding area.